Vita & Journalism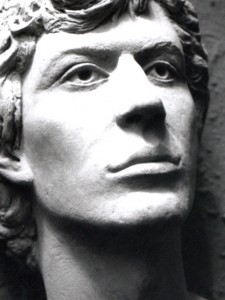 "My life is here amongst all my routes, feelings and full of life. Every day I realize my places in this city are symbol of the days passing by. Memory is what the most precious I have built".
Leggimi sul BLOG letterario e culturale Racconti di Marina
Sono redattore della rubrica "Un Ponte sull'Europa" de l'Ippogrifo, rivista lletteraria del Gruppo Scrittori Ferraresi.
—
Italiano come lingua straneira: GLS Sprachezentrum in Berlin
—
Journalism & Culture:
DEU:
Cafebabel.com: Das leben On-line.
RomyCampe.de – Romy Campe und die Kunst des Erfolgs
ENG:
Institute for Cultural Diplomacy in Berlin / The Italian – German Relationship: The Role of Cultural Diplomacy in Europe.
Racconti di marina –KUNSTLEBEN BERLIN: Romy Campe and the art of success.
ITA:
22_10_2015_15_ilb_Deserri_TafterJournal
08_05_2015_Cafebabel_EU NonSaCheFare
03_11_2014_25mauerfall_Deserri_Cafebabel
16_09_2014_La-berlinale-della-letteratura-e-il-dibattito-politico_Deserri_Tafterjournal
29_09_2013_13ilb_Deserri_Tafter
08_09_12_EndeTacheles_Deserri_Tafter
24_02_2012_TB2012_TachelesBerlin_Deserri_Tafter
27_01_12_tacheles_rodin_deserri_cafebabel
Racconti di Marina –Kunstleben Berlin: Romy Campe e l'arte del successo.